Piyush Sinha
Director, Advisory and Research at CRI
Prof. Piyush Kumar Sinha is Director, Advisory and Research at CRI.
He has 37 years of Advisory, Research and Training as well as Managerial experience in marketing, sales, retailing, service and business strategy for product as well as service companies (B2C and B2B), in the domains of Retailing and E-Commerce; Luxury and Lifestyle; Healthcare; Decision Sciences and IT. He has been involved in more than 100 advisory and training initiatives in these areas.
Prof. Sinha holds a Ph.D. in marketing. He was a Professor of Marketing at Indian Institute of Management Ahmedabad (IIMA), India till March 2018. Before IIMA, he taught at IIM Bangalore, XIMB and was Dean at MICA. He has published articles in International journals. He has been a member on editorial boards. He has published several books. He is one of the few resources in qualitative research in the country.
Between 1995 and 1999, he served as marketing manager for a utility (Gujarat Gas) and an FMCG company (Rasna). He has been a mentor to several start-ups, especially in the area of social entrepreneurship. He serves on the boards of companies such as Gujarat Gas, Infibeam, Ujaas Energy and Jade Blue. He is a member of the CII National Retail Committee
Sudarshan Jain
Former Managing Director, India and Member of Board, Abbott Healthcare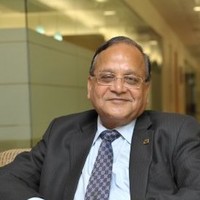 Sudarshan is the Former Managing Director, India and Member of Board, Abbott Healthcare with over 40 years' track record in building businesses, brands and teams across pharmaceuticals, Over-the-Counter (OTC) products, hospital care, diagnostics and nutrition space. He has facilitated building of over 30 brands which are amongst top 300 list of the Indian pharma industry. He has played a very active role in shaping the healthcare policy and improving access to healthcare in India. He has been at leadership positions in Lupin, J&J and Piramal. He is a visiting faculty to premier business schools and board member of IIHMR, Jaipur. He is also a Senior Advisor to APAX Partners, a leading global healthcare investment company. He is a member of Special Group on Healthcare at IIMA.
Sudarshan is an IIMA Ahmedabad and St. Stephens College, Delhi alumnus.
Anchal Jain
Member of the advisory board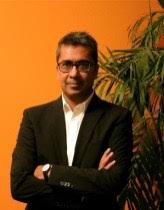 Anchal Jain is a member of the advisory board at to CRI
With more than 30 years of corporate and entrepreneurial experience in lifestyle, luxury and retail, five years ago, he decided to bring my 30 years of global entrepreneurial experience in creative industries into the field of advisory, education and artisanal transformation. As the Co-Chair, Creative and Cultural Businesses Programme at IIM Ahmedabad, he has been able to reshape his learning in a form that can be shared more meaningfully with industry and students alike through path breaking, innovative research, programmes and workshops.
Starting his career with Madura Coats, he has founded several companies in the area of fashion and lifestyle. He has been a consultant to Ecotex, he introduced the concept of ecologically optimised production of textiles, clothing and fashion goods in Asia. As part of the Eco-tex consortium, worked with over 100 manufacturers in India, Hong Kong, China, Japan and retailers/brands in Europe to create a platform for promoting trade in Eco merchandise. He has been part of a think tank on Future of fashion in Paris.
In his current enterprise, Trenspott, he is developing an algorithm solution that allows Fashion Retailers, online and offline, to maximise their revenue from every style brought to the market by making it uniquely relevant and discoverable by customers.
Anchal is an alumnus of IIM Ahmedabad (Class of 1987) and a TEDx speaker. He wishes to promote purposeful consumption and catalyse an artisanal transformation in developing countries by helping conscious stakeholders in the eco-system align their "Golden Thread" of core brand value.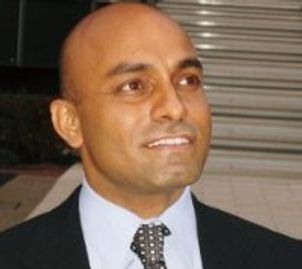 A prominent resident of Japan for 21 years, Sanjeev is an Advisor for the 18 billion USD Indian High Speed Rail Project between Ahmedabad and Mumbai. He built a career in finance industry working with Goldman Sachs, Mizuho Securities, UBS and then as Chief Country Representative in Japan for Tata Asset Management and Tata Realty and Infra, raising around a billion USD from Japanese investors. After working with Godrej, he came to Japan to join GenTech for R&D in Artificial Intelligence in 1996 leading to some of the key technology for the Automated Driving Systems of today.
Sanjeev has built and headed many new platforms for India Japan collaboration as Founding President IIT Alumni Association Japan, Founding President TiE Tokyo, Founding President Sun and Sands Group, Founding Member Asia Society and others. Promoting bilateral relations, he has been a regular commentator on national TV, columnist on newspapers like Nikkei and Asahi, frequent speaker at top industry bodies like Keizaidoyukai and chambers of commerce.
He served as an Advisor to Nagareyama City and Japan Advanced Institute of Science and Technology (JAIST) and as a Visiting Faculty to University of Tokyo and International University of Japan. Mr. Sinha is also an Advisor to renowned Kyoto University, on the Board of Management of Indus University and Editorial Board Member of METI affiliated publication Japan SpotLight for many years.
Mr. Sinha has authored four books in Japanese (www.SanjeevSinha.com ) "Amazing India" by Shincho, "India-Japan Partnership" by Kodansha, "Amazing India Business" by Nikkei and "Indian Way of Karma and Jugaad" by Shuwa. The books were launched at the Parliamentarians' Building of Japan with promoters including Mr. Mori Yoshiro former Prime Minister of Japan, Mr. Ishii Kenchii Cabinet Minister of Land, Infrastructure and Transport of Japan, the concerned ministry for Shinkansen and related Urban Development, Mr. Shiozaki Yasuhisa Cabinet Minister of Health, Labor and Welfare, Mr. Kishida Fumio Cabinet Minister of Foreign Affairs and Mr. Hayashi Yoshimasa, Cabinet Minister of Education, Culture, Sports, Science and Technology and Agriculture previously, including 25 other prominent members of parliaments, corporate executives like Mr. Suzuki Osamu Chairman Suzuki Motors and academicians from Japan. From India, Mr. Suresh Prabhu, now Minister of Commerce and Industry, Mr. Ashish Chauhan CEO and MD BSE, Dr. Rajiv Kumar Member of the Board of Reserve Bank of India and now Vice Chairman of NITI Aayog, Mr. Baba Kalyani, Chairman, Bharat Forge and Co-Chair India-Japan Business Leader's Forum and Mr. RC Bhargawa, Chairman, Maruti Suzuki were among other promoters of the books.
Sanjeev is an IIT Kanpur Alumnus.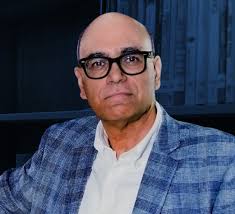 Dr. Nakra is enriched with an experience of more than 40 years. He advices leading companies in the domain of retail and ecommerce. He is co-founder of SmartGlobal, an executive education and consulting company based in Dubai in the area of retailing and corporate strategy, and entrepreneurship. He has been the Executive Director of Mohammed Bin Rashid Establishment for SME development which is an entrepreneurship development agency established by the Government of Dubai. He has also been the Deputy CEO of a leading luxury retail chain in Dubai.
Dr. Nakra is a Ph.D. from Case Western Reserve University and has been an adjunct faculty at Weatherhead School of Management. He is an alumnus of IIT, Delhi and IIM Bangalore.
Milan is Director at Daintsu, Kuala Lumpur. He is leading the strategic planning function on key Dentsu LHS accounts and championing integration planning for regional and global businesses of DAN. In these roles, he explores collective cultural values that are shaping people's lives and conceive and nurture ideas that can impact people's behavior. I am also responsible for insights mining and communications planning training. He has been Chief Catalyst -Creative Strategy and innovations at Leo Burnett and Group Director Brand Planning and Innovations, McCann World Group in India, China, Singapore and Malyasia. During his tenures spanning about 15 years, he has managed brands and campaigns in FMCG, Food, Beverages (alcoholic and non-alcoholic), Healthcare, Automobiles, Durables, Mobile Devices, Oil & Gas, Telecommunications and Beauty.
Milan holds a Ph.D. and has been teaching as a visiting faculty.
Rahul is CEO at Sun and Sands Company that encourages and forges partnership between Japan and India. He has 18 years of rich experience in retail and ecommerce. He is a very successful ecommerce entrepreneur. He set up the first flash sales ecommerce fashioandyou.com and then indianroots.com, the first ethnic wear store selling to Indians abroad. Has also funded the India Angels Network and promotes entrepreneurship, start-ups and co-working spaces. He had set up the first music-on-demand service for cable operators in Bombay. Then he moved to Delhi to start his ecommerce journey. He has also managed the retail businesses at DLF Retail and Ansal  APl.
Rahul is a Harvard Business School, IIMA Ahmedabad, ESSEC and IIM Calcutta alumnus.
Aakriti Sinha
Director Decision Sciences
She excels in data visualisation, modelling and business analytics. He has developed a style type based algorithm for enhancing product discovery for fashion and lifestyle retailers, online and offline. This has resulted in better conversion and customer experience. She started her career with Infosys in 2010. She has an experience of carrying out research, data analysis and writing case studies at IIMA. After about two years she set up her own enterprise focussing on data sciences. She is adept at R, Python and Tableau as well as Excel based programming.
Aakriti is an avid reader and an author. She is an IIM Lucknow and Nirma University Alumnus.
She specialises in Java programming and web designing.  She has experience in telecom domain and has worked on projects of leading telecom companies in Europe and Australia. She loves to develop Java and Python based tools. She started her career with Infosys in 2012. She has an experience of working for Infibeam.com, the largest B2B ecommerce company and Sopra Steria, a French IT telecom solution company.
Aparna is an avid reader and an author. She is a Nirma University Alumnus.
Geetanjali brings with her more than 10 years' experience in the field of luxury and lifestyle.
Currently, she is responsible for Outreach and Brand Management, Creative & Cultural Businesses Programme (CCBP) at IIMA.  She is co-founder & Head of Market Intelligence at Trenspott S.A., an advisory solution that allows Fashion Retailers, both online and offline, to maximise their revenue from every style brought to the market by making it uniquely relevant and discoverable by customers. Based on a platform that creates a predictive match between products and the underlying taste drivers of consumers, Trenspott is a disruptive approach to Product Lifecycle Management, changing the fortunes of the Fashion and Lifestyle industry. She is an advisor to Malkha to build its relevance and awareness in today's global, young, conscious consumer markets by re-imagining the product proposition and value delivered. She has worked with Gucci, Victoria Secret and Tommy Hilfiger.
Geetanjali is a graduate of Parsons School of Design, New York and Lady Sri Ram College, Delhi.
Manu heads Oyo in the Middle East. He is a passionate Consumer Internet professional with an excellent understanding of today's Internet consumer, both businesses and final consumers. He is extremely positive about Internet's potential in India and the region to transform traditional businesses through efficiency, to bring scale and reduce operating costs. At the same time he is not appreciative of mindless discounting to win over consumers and achieving scale.
After a stint with JP Morgan, Manu has led the businesses at Infibeam.com, India's largest B2B ecommerce company, Souq.com in UAE. He has also co-founded an online web-service company. Manu loves teaching and has been a visiting faculty at IIMA and other schools.
He is an IIT Kharagpur and IIM Ahmedabad Alumnus. He has studied at Red McCombs School of Business at The University of Texas, Austin.
Shilpa founded Breakaway after a successful career in retail and ecommerce to follow her dreams. She is now living her dreams, that pretty much defines the person she is – an entrepreneur, who plans and executes bespoke experiential journeys around India. She started Breakaway to share her love for travel, as she unearths what is waiting to be discovered and experienced, through travel to known and unknown destinations. Her work outside travel opens up opportunities to meet interesting people and partake in community interactions. I meet wonderful people who share my passion for travel as I explore possibilities, of collaborations and partnerships, having lots of fun along the way, forging new bonds and sharing stories as we go along.
As we craft a "Beyond the Brochure" experience of a place and its people, you enrich yourself with the connections you make as you travel with us, those which don't let the fact that you're a tourist come in the way. We've joined hands, to nurture and build monuments at every crossing, and look forward to creating journeys together, and welcoming new influences everyday.
Lanka is a very experienced mentor with an experience of 32 years in the field of Pharmaceutical, Bio-Technology and Healthcare.  Starting his career with Sanofi, he has led companies to transform as global leaders. He has been the Vice-President at Alchem, Head of SBU at Nonartis, Executive Director at Sun Pharma, Deputy Managing Director at Biological E Limited. He became member of the Board of Director at Aurobindo Pharma before assuming the role of the Vice Chairman at the Ramky Group.
Lanka is the Chief Mentor, Pradhan Mantri Bhartiya Janaushadhi Pariyojna, BPPI, GoI. He serves as the Vice Chairman – Task force Pharma and Biotechnology, EDB, GoAP. He is Mentor, Indian Institute of Chemical Technology, CSIR; Advisor, National Institute of Pharmaceutical Education, Guwahati; Member Consultative Committee , Ministry of commerce, GOI; Sr Advisor, Pharmexcil, India and External Strategic Advisor to Private Equity Funds and Corporate Boards.
Lanka is an IIM Ahmedabad and ICWAI Alumnus.
Sunil Rajput
President, Kyoto Kashi Co. Ltd, Tokyo
Sunil is President, Kyoto Kashi Co. Ltd, Tokyo.  He has more than 20 years of experience as Quantitative Research Analyst and Strategist, Investment Performance Analyst and Project Manager in diversified Quant Strategies and Financials-IT. He is a versatile and trilingual professional with management experience of major Quant Research Department with 20 odds models that has served 400 Active and Passive Fund Managers, Hedge Fund Managers, Portfolio Managers and Financial Analysts from global Institutional Investors like Fidelity, JP Morgan, BlackRock, Capital, Global Principal, Wellington, GIC, Dai-Ichi AM, DaiwaSB, Mizuho AM, UBS, Chuo-Mitsui, Nissay, Resona AM, Nomura AM, and Citadel. He was Vice President Global Quantitative Research in Mizuho Securities. Starting his career with IMR Global Corporation, he has also worked with Commerzbank Securities.
He holds a Masters' degree in Computer Applications and Certificates in Investment Performance Measurement (CIPM) Candidate 2018 @ CFA Institutes. He is also a Level 2 JSDA qualified.
Ulhas Joshi
Director at Stratex Enterprises
Ulhas is director at Stratex Enterprises which offers assignment-based services across industry sectors for both crafting effective strategy and enabling diligent execution. He began his career about 40 years ago with Proctor and Gamble. With experience with other PMCG companies like Colgate and Best Food International, he came into Pharmaceutical industry. He has worked with Piramal and Unichem in different leadership roles. He started his consulting frim after working with Micro Lab Pharmaceutical as their Senior Vice President – OTC.
Ulhas consults with one of India's Top 20 pharma companies. He is a Member of Special Interest Group on Healthcare at IIM Ahmedabad. He is a passionate teacher and is a visiting faculty at leading business schools. He is working on developing frameworks for a successful business of OTC at pharmaceutical companies.
Ulhas is an Alumnus of IIMA Ahmedabad.
Vaitheeswaran Kodandraman
Vaithee, as he is fondly called, is acclaimed as the father of ecommerce in India. He set up the first online business, Fabmall.com, in 1999 and later the first omni-channel retail. Later Fabmall.com became Indiaplaza.com when investments of several million dollars were infused, another pioneering action in ecommerce business. The brick-and-mortar stores were acquired by Aditya Birla Group and called More.  He has been consulting leading companies like TATA, Diageo and Deloitte for their ecommerce and omni-channel integrations. He began his journey with Murugappa group in 1985 and then moved to Wipro before becoming an entrepreneur.
An engineer by education, Vaithee is an author, mentor and TEDx speaker.
Venugopal is President, Intas Pharmaceutical. He has more than four decades of experience in the pharmaceutical industry straddling both developing and developed markets. He set up the operations of Daiichi Sankyo in India as a start-up company. He started his career with Cipla and then during his tenure he has served at leading positions at several leading companies like Ranbaxy, Parke Davis, Orchid and Alchem Laboratories. During this tenure, he has principally been involved in the managing businesses with strategic intent and fine-tuned implementation. He has been involved with courses at IIMA.
Venugopal is an IIM Calcutta, JBIMS, Bombay and St. Jospeh College, Bangalore alumnus.